Culinary Argan Oil - 250ml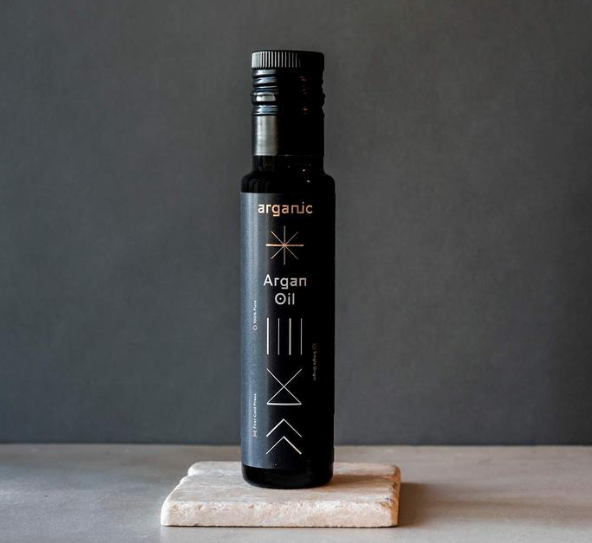 Culinary Argan Oil - 250ml
An exquisite oil with a nutty flavour, delicious in salads, with bread, or even added to a Raw Press juice or smoothie. We use it on everything! Argan oil is a traditional Berber product and is highly nutritious, a rich source of Vitamin E, antioxidants and good fats.
A rich source of Vitamin E, antioxidants, and good fats; scientifically proven to regulate blood sugar levels, lower bad cholesterol, strengthen the immune system and aid digestion. For optimal health benefits take 1-2 tablespoons a day either directly or enjoy in your meals.
The proven health benefits of argan oil are almost secondary to the sophisticated nutty flavour, light aroma and silky texture, for which Arganic has won several awards. Enjoy with a chunk of fresh, juicy bread, in a salad dressing, on porridge mixed with honey, on grilled or steamed vegetables and seafood, and on rice, pasta, and grains.
By being involved in every aspect of production Arganic is able to preserve the health benefits and give you the ultimate in flavour. This also allows Arganic to directly support and benefit over 600 Berber women and their children. It takes 15 hours, 30kg of fruit and a whole lot of love to produce 1 litre of their special oil.