ManiLife Original Roast Creamy Peanut Butter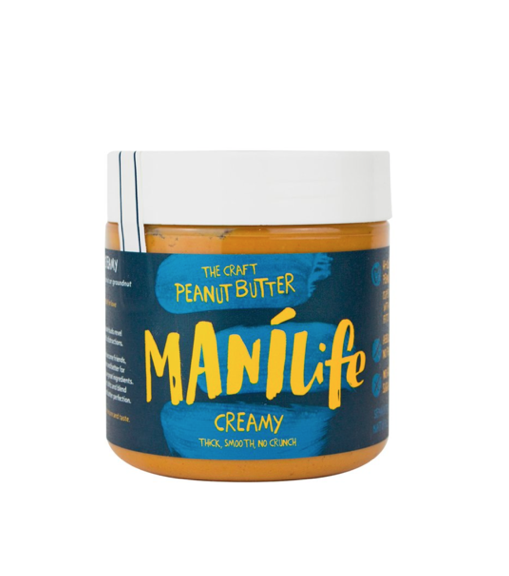 ManiLife Original Roast Creamy Peanut Butter
Founder Stu worked for a peanut butter social enterprise in Argentina and ended up falling in love with the stuff! These delicious nut butters are made with single estate high-oleic peanuts, sea salt and nothing else!
"The Original Roast Creamy was created when a Manilifer told me she couldn't handle the crunch." This is pure creamy indulgence with no crunchy distractions.
Made from the finest high-oleic peanuts sourced from a single family run farm in Argentina.
Ingredients
Hi-Oleic Peanuts 99.1%, Sea Salt 0.9%